Grinnell Brothers grand and upright pianos are built to the highest of standard at a very affordable price. They are designed to have a warmer, richer tone color that allows the student to experiment with many different types of music.
Grinnell Brothers opened their first music store to supply musical instruments to the growing Metro Detroit area. By the mid 1950's, Grinnell Brothers was billed as the largest distributor of pianos in the world, with factories in Detroit, Holly, Michigan, and Windsor, Canada. They quickly grew to be one of the largest music companies in the country, with 42 retail locations throughout the Midwest and Canada. Grinnell buildings still dot the Detroit landscape.
Steinway Piano Gallery has been the caretaker of this great part of Detroit history.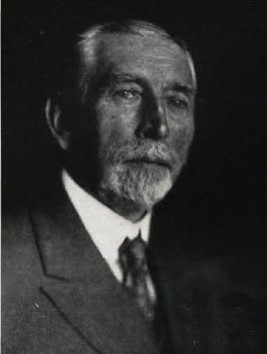 The Grinnell Company had a long and storied history in Detroit and was a well-known name in pianos for most of the 1900s. Grinnell Brothers was founded in 1879 in Ann Arbor by Ira Grinnell, who started off selling sewing machines on a door-to-door basis before adding musical instruments. Along with his brothers Clayton and Herbert, Ira Grinnell opened a second store in Ypsilanti before setting up shop in an old wooden house on the east side of Woodward Avenue in 1882. The brothers added organs to their stock of sewing machines.
That same year, Ira, Herbert, and Clayton Grinnell moved their business to Detroit which became their headquarters. Their store sold a variety of things including furniture and musical instruments. To meet the demand for pianos, the Grinnell Brothers began to manufacture their own pianos in 1902. Their first factory was built in Detroit and was located at 437 Jones Street, between 1st Avenue and Cass Avenue (later known as Plaza Drive).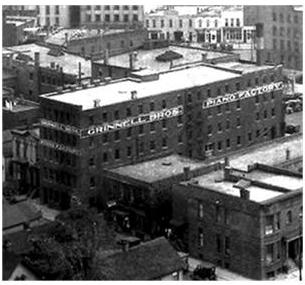 They expanded with two more factories located in Windsor, Ontario, and their largest factory was located in Holly. By the 1950s, Grinnell Company was the largest piano distributor in the world and a household name in Michigan with over 40 retail stores in the United States and Ontario.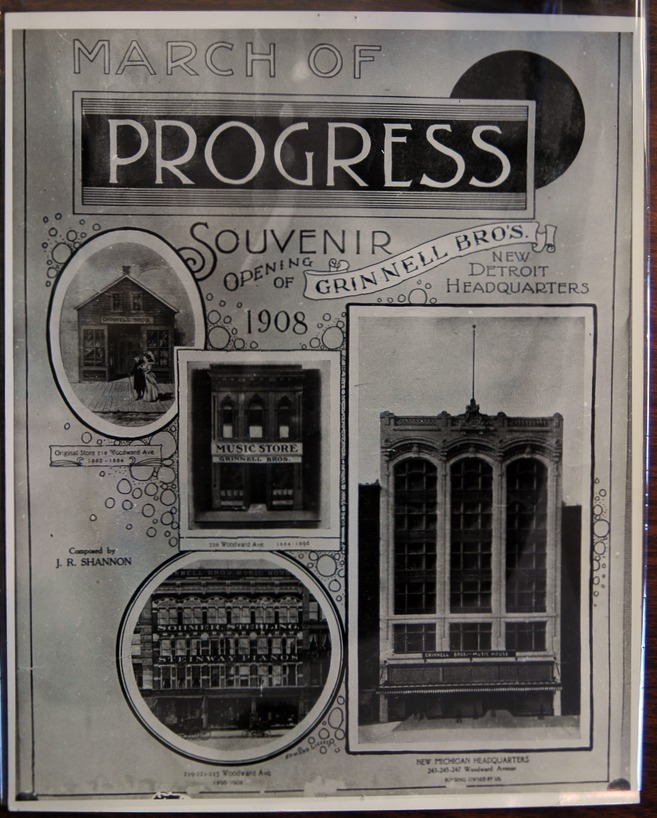 In 1955, the Grinnell Company was sold. Grinnell's president, Jack Wainger, felt confident about his business, telling the Detroit Free Press that, "Downtown Detroit is coming back as a place to shop." Grinnell continued to be successful up until the Detroit Riots of 1967. The riots deterred people from coming downtown and subsequently, business began to decline. The company finally closed its doors in 1981. Several historic Grinnell buildings still grace Detroit: the historic Woodward Ave., designed by Albert Kahn, and the large piano warehouse that stood in the shadow of Tiger Stadium which is now home to renovated lofts in a great example of the reuse of a historic building.
Tim Hoy, President of the Steinway Piano Gallery of Detroit, was determined not to let this venerable name brand and its rich Detroit history disappear. The Grinnell Company was formed to produce pianos with exceptional quality at affordable prices. The Grinnell piano is manufactured to an American tonal school in limited quantities. Grand and upright pianos are available in many different sizes, with styles and finishes to match any décor. The Grinnell piano affords the new piano buyer an instrument with exceptional tone and touch at a most reasonable price.