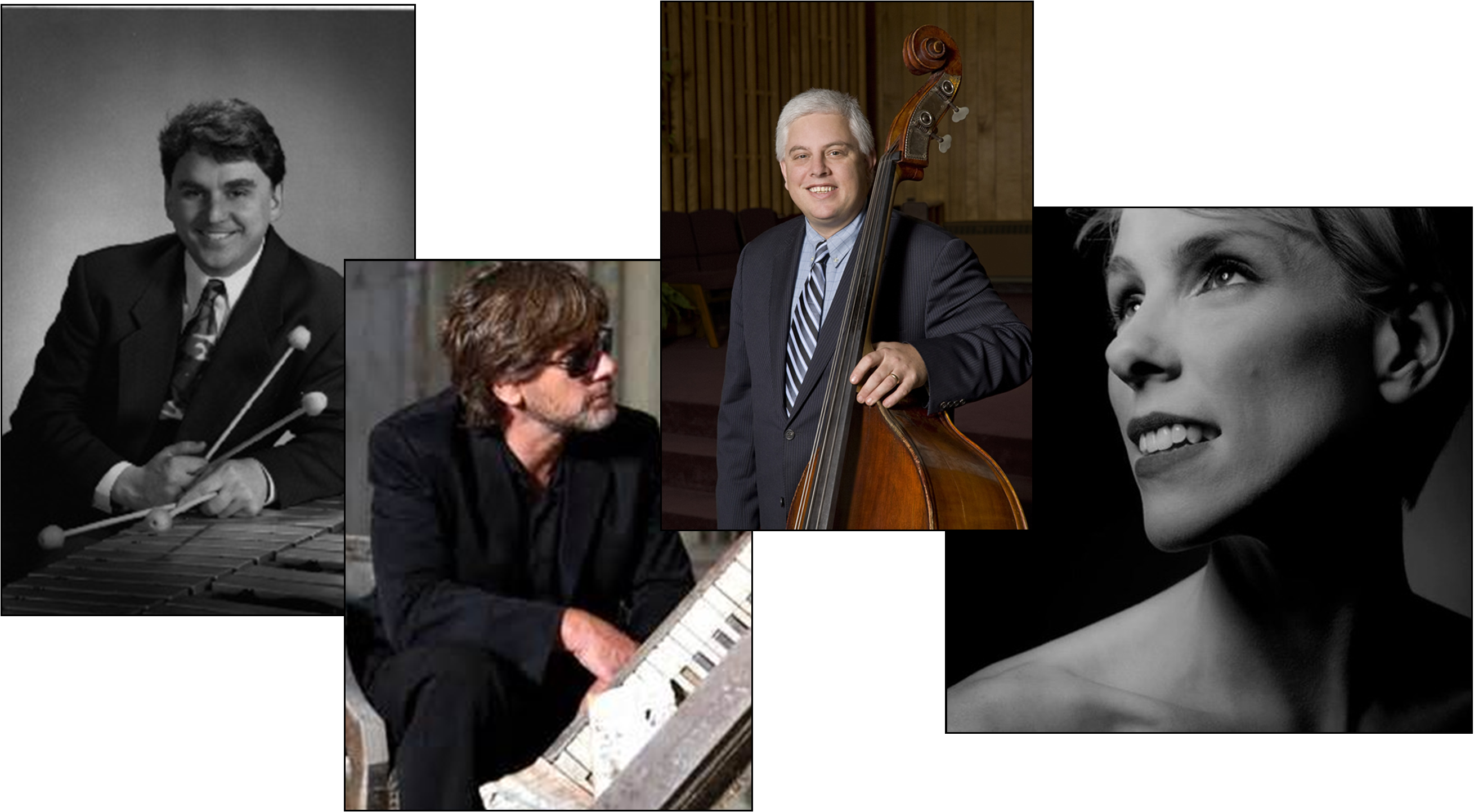 ​​​​​Steinway Jazz Cafe

West Side Story, Romeo & Juliet:
Jazz Expressions of Forbidden Love
with Keller Kocher & Co. and Sarah D'Angelo - vocals & clarinet
Wednesday, february 1, 2023
7:00 PM
General Admission: $20
Steinway Society Members: $15
No reservations necessary
Cash or check, payable at the door

In this series of the Steinway Jazz Cafe, Keller Cocher & Co. along with Sarah D'Angelo will bring musical renderings of Shakespeare's tragedy Romeo and Juliet. Bernstein and Sondheim's familiar and beloved songs from West Side Story were their original inspiration, along with more symphonic themes. Distilling them down to quartet arrangements was the delicious challenge. The group also found other well-loved portraits of Romeo and Juliet to include and couldn't resist some songs about young love itself. You are in for a treat!
Sarah D'Angelo, voice & clarinet

Sarah D'Angelo hails from Jamestown, NY. She earned a Master's degree in clarinet performance at U-M. Until meeting Keller – and being pulled to "The Dark Side" – she was pursuing a symphonic career and, instead, has excelled as one of Michigan's most skilled and adored singers. Her clarinet skills are her secret "super power." She has recorded five CDs with Keller and recently led her own recorded project, "Medicine Man."

Paul Keller, bass

Paul Keller is a veteran bassist, composer, arranger and leader known locally as Michigan's "House Bassist" while also playing nationally and beyond. Detroit jazz heroes Bess Bonnier, Tom Saunders, Larry Nozero and more relied on him in his earlier years. Diana Krall, John Pizzarelli, Russell Malone and Eddie Higgins have taken him around the world. He leads the Paul Keller Orchestra, performing every Monday at the Zal Gaz Grotto in Ann Arbor. He also commands the stage of the famous London Chop House (Detroit) every Thursday.

Cary Kocher, vibraphone

Vibraphonist Cary Kocher has been collaborating with Keller for decades. Cary taught music in the Ann Arbor Schools and at University of Michigan before his recent retirement. Outside the jazz world, he plays with the Ann Arbor Symphony and the Detroit Opera and has recently taken up the steel drum, rhythm bones, and autoharp.

Cliff Monear, piano

Anyone who's a fan of Steinway Gallery concerts is a fan of Cliff Monear. He is a world-class jazz pianist who, during the day, is a Gold-Award STEINWAY piano consultant. He is a decorated member of the Wayne State music faculty and is the curator of the Steinway Jazz Series.