Saturdays with Classics
with pianist Matthew Bengtson & violinist John McLaughlin Williams
Saturday, October 22, 2022
2:00 PM

General Admission - $20
Steinway Society Members - $15
No Reservations Necessary.
Cash or check, payable at the door

Critically acclaimed as a "musician's pianist," Matthew Bengtson has a unique combination of musical talents ranging from extraordinary pianist, to composer, analyst, and scholar of performance practice, and thus is in demand as both soloist and collaborator. An advocate of both contemporary and rarely performed music, he commands a diverse repertoire, ranging from William Byrd to György Ligeti and numerous contemporary composers, including substantial ongoing projects with Roberto Sierra. He has been presented in concerts as a La Gesse Fellow in France, Germany, Italy and Hungary, in Washington, DC, at Monticello, and in solo recitals at Carnegie Hall's Weill Recital Hall. He has also appeared on the Pro Musica series in San Miguel de Allende, Mexico. He has performed as a soloist with numerous orchestras and has appeared with violinist Joshua Bell on NPR's "Performance Today" and XM Satellite Radio's "Classical Confidential." His recordings can be heard on the Roméo, Arabesque, Albany, Musica Omnia, Griffin Renaissance, and Navona record labels.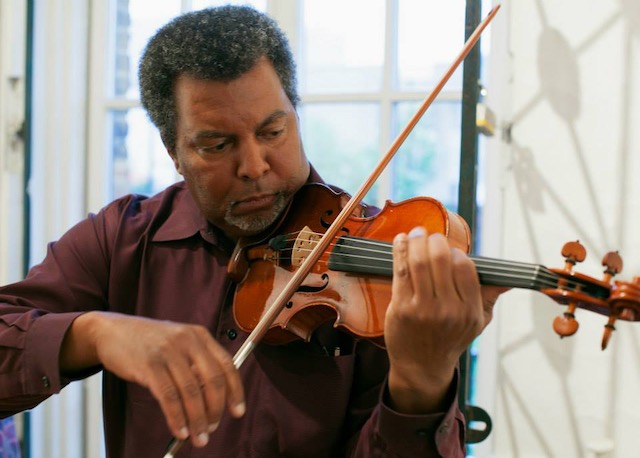 Grammy Award-winning conductor and violinist John McLaughlin Williams has been critically acclaimed for his outstanding interpretive abilities and engaging podium presence. "John McLaughlin Williams delivers absolutely masterful and deeply engrossing readings..." writes Paul Snook in Fanfare magazine, and of his recordings the French journal Diapason noted "One of the most beautiful florets of the American collection of Naxos, and a conductor whom one hopes to hear again often." With the release of his acclaimed recordings on the Naxos label, his conducting has attracted international attention. He has been critically hailed in international publications, among them Fanfare, Gramophone, Classic FM, International Record Review, American Record Guide, and the French recording journal Diapason. His recordings appear on the Naxos, Toccata, TNC, Artek, Cambria, and Afka labels.
Williams has appeared with such orchestras as the Detroit Symphony Orchestra, Dallas Symphony Orchestra, Novaya Russiya, National Symphony Orchestra of Ukraine, Colorado Symphony Orchestra, Classic FM Orchestra (Bulgaria), Chicago Sinfonietta, and many others. Also active in popular genres, he has conducted for jazz great Terrence Blanchard, the Celtic band Colcannon, and R&B superstars Al Jarreau, Brian McKnight, and The Winans for "Christmas Glory", a gospel Christmas concert for the FOX and UPN television networks. Williams has also performed in the video game music arena, conducting the multimedia concert presentation of Disney's Kingdom Hearts.
Williams is also a violin soloist, pianist, and chamber musician. At age 14 he appeared as soloist with the National Symphony Orchestra and has appeared as soloist with orchestras such as the Boston Pops Esplanade Orchestra, South Carolina Philharmonic, Pro Arte Chamber Orchestra of Boston, and the Portland Symphony Orchestra. Williams served as Concertmaster of the Virginia Symphony and was a member of the Houston Symphony.