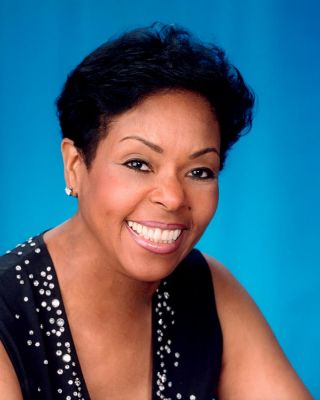 ​​​​​Steinway Cabaret
with Barbara Ware, vocalist
& Cliff Monear, piano
Wednesday, January 18, 2023
7:00 PM
General Admission: $20
Steinway Society Members: $15
No reservations necessary
Cash or check, payable at the door

Barbara Ware was born and raised in Detroit, and music has been her language of choice since she can remember. Barbara is not a shouter, and she doesn't scat. Instead, she chooses songs that tell a story or express a mood and delivers the lyrics with feeling and finesse, sophistication and dignity, always tempered with a sly smile and a touch of sass.
Now, a new documentary by Los Angeles-based filmmaker Andrew Thomas, THE ANATOMY OF VINCE GUARALDI, brings Barbara Ware's immaculate phrasing and refined interpretation to jazz-listeners across the country and around the world.
Thomas, who made the documentary in partnership with Toby Gleason, son of legendary jazz critic Ralph J. Gleason, filmed a solo performance by Barbara Ware in Detroit, for the film's finale. She sings "Cast Your Fate To the Wind", Guaraldi's first breakout hit that brought his shimmering, impressionistic style into the musical mainstream. Ware's eloquent yet understated finale brings contemporary relevance to this pre-"Peanuts" chartbuster and literally leaves audiences stamping and hooting for an encore.
Thomas also captured provocative interviews from legendary performers and personalities who worked with Guaraldi and were influenced by his work, including Dave Brubeck, Dick Gregory, John Handy, Jon Hendricks, Rev Malcolm Boyd and George Winston.